How to Go Green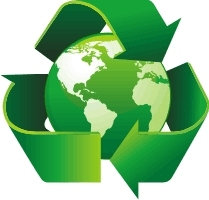 ETHS is participating in the City of Evanston recycling program, which is being performed under contract by Groot Inc. The following is the list of items that can be placed in the recycling containers. The items on this list do not need to be separated. However, food items and partially consumed beverages should not be placed in the recycling bins.
You can view how we are going green by going here.

Cans and Foil:
* Steel (tin) cans and bi-metal cans
* Empty aerosol cans
* Aluminum beverage and food cans
* Clean aluminum foil, foil pans and containers
* Empty, dry paint cans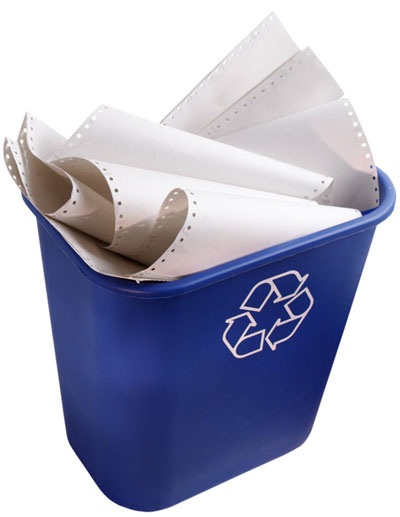 Paper:
* Newspapers and all inserts
* Direct mail advertising (opened)
* Office paper (all colors, including envelopes and fax paper)
* Magazines, catalogs and phone books
* Cardboard (flattened -- must fit in recycling container)
* Chipboard (flattened cereal, tissue boxes, paper towels and toilet paper rolls, shoe and food boxes)
* Egg cartons
* Paper bags
* Shredded paper

Glass:
* All colors of glass bottles and jars. You do not need to remove labels. Please rinse glass and throw away lids.
Plastic Bottles:
* Bottles with a #1 and #2 (Groot will also often accept #3, #4, and #5) in a triangle on the bottom, including liter soda bottles; milk, water and juice bottles. Rinse, discard lids.
* Six pack and 12 pack rings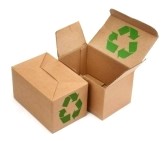 Once again, all of the above items should be recycled. However, food items are not recyclable and should not be placed in the recycling bins. In order to control rodents and other pests, no food is permitted in the classrooms, offices, and other areas not designated for dining. If food has to be served in your classroom, office, etc., please place the discarded food items into a plastic bag and ask the custodian in your area to promptly remove it. Bags containing food left in a room for an extended period of time increase the potential of becoming a food source for pests

Recycling Facts:
1. ETHS is recycling fifty two 90-gallon containers per week, which according to Groot Inc., is approximately 3,500 lbs of recycled materials.
2. There are no landfills left in northern Cook County
3. Our garbage goes to Wisconsin, some of New York's is shipped to southern
Illinois
4. Each ton of paper we recycle gives 17 trees a longer life (trees grown for paper
are a crop, like cotton)
5. In Evanston, we recycle more than 20 tons of paper every day!
6. A recycled aluminum can takes 95% less energy to make than a new aluminum
can
7. Plastic bottles with #1 and #2 make up about 85% of plastic packaging
8. We use about as much oil to make plastic as we use to run all of our cars and
trucks
9. Glass, steel, aluminum and plastic are made from non-renewable natural resources
10. Buying recycled products is essential to the success of recycling, so look for the
chasing arrows!
11. Recycling costs as much as 40% less per ton than garbage disposal